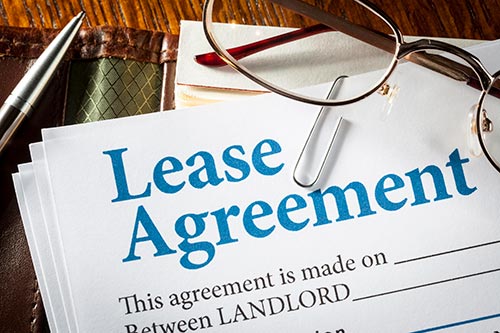 Here at W.T. Newey & Co., we believe it's our job to take the pressure off owners and remove the worry from property investment. Our highly experienced, fully qualified team deliver professional property management services that represent great value-for-money.
Our personalised service includes taking the time to really listen to the needs of our clients so that we can build a solid working relationship with you. We pride ourselves on being contactable, friendly and approachable.
We believe one of the key ingredients to successful property management is securing the right tenant for the property. Our professional team take the time to follow a strict process for finding quality tenants, in order to absolutely minimise the risk of issues arising in the future.
Our team manage a wide variety of properties on behalf of a diverse range of clients. Many of our clients are established investors with extensive property portfolios, while others own a single investment property.  We manage all types of residential property including units, houses and entire blocks of apartments.
We undertake regular CPD training to ensure we are 100% up-to-date with industry trends and changes to tenancy legislation. In the event of an issue arising, our broad knowledge and experience dictates the best approach, within the legal requirements, to achieve the best outcome for you.
Our comprehensive property management services include:
Advertising and promoting property for lease
Showing property to potential tenants
Processing tenancy applications and checking references
Preparation of lease documents
Pre-tenancy property inspection and preparation of incoming condition report
Annual property inspections
Monitoring rental payments
Arranging repairs and maintenance
In the event of an issue arising, our experienced team members act on behalf of our clients at all times
We can provide tribunal representation on behalf of our clients if requested
We can arrange Landlord Insurance and claims upon request
We have access to a wide range of licensed, affordable and reliable tradespeople for repairs and maintenance.
Regular and open communication is important to us. Depending on the client's needs and legal requirements, this can be by phone, email, text or letter. It is always our intention to return phone calls as soon as possible and be as responsive as we can.
Our clients enjoy the peace of mind that comes with knowing they have very experienced, friendly and contactable property managers looking after their property.
Find out more about how we can minimise your concerns and maximise your returns by phoning one of our friendly team today on (02) 9790 0377.
W.T. Newey & Co. – Nothing beats experience.