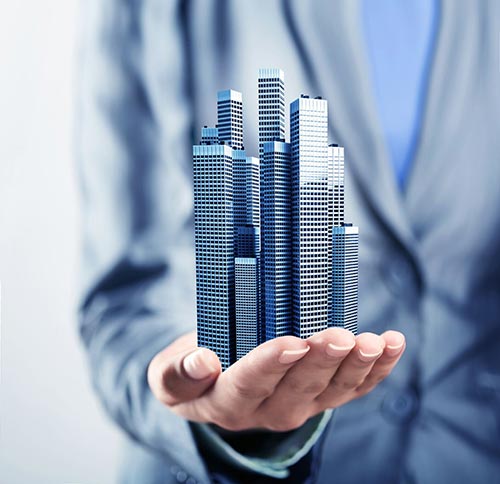 Our highly experienced commercial team offers a professional, value-for-money, complete real estate service for commercial property owners. Whether you own a single property, or an entire portfolio, we provide friendly, personalised and hands-on service which few can match.
We lease, manage and sell a diverse range of commercial, industrial and retail properties of all sizes across the Greater Sydney area.  These include: shops, offices, factories, warehouses, shop and residences, car washes, local shopping centres and whole blocks of offices.
It's our job to take the worry out of owning commercial property! We take the time to listen to the needs of our clients. We believe it's important to establish a solid long-term business relationship with you. This ensures we are in the best possible position to provide informed portfolio advice upon your request.
Among our major strengths are our communication and negotiation skills. We always work to negotiate the best deal for the owner, while also being suitable for the tenant. In our experience, this can help secure long term tenants who pay their rent on time and ensure your cash flow.
Regular and open communication is important to us. Depending on your needs and legal requirements, this may be done by phone, email, text or letter. It is always our intention to be contactable or return phone calls as soon as possible and be as responsive as we can be.
We offer the convenience of having all the commercial property services you need under the one roof. Our knowledgeable team deals with the details and co-ordinates everything on your behalf, including:
Marketing your property for sale or lease
Negotiating the best price on your behalf
Securing a buyer
Qualifying tenants
Administering leases
Liaising with your solicitor or accountant
Monitoring rental payments
Arranging repairs and maintenance as required
Providing an appraisal or formal valuation with minimal disruption to your tenant
With our comprehensive knowledge of commercial legislation, we are certainly qualified to provide the experienced representation you require and handle new legislative requirements that may arise. Our team can also provide tenancy schedules, income and expenditure statements and summaries of outgoings collected.
We have access to a wide range of licensed, affordable and reliable tradespeople.
Our commercial team has more than 100 years combined industry experience and includes commercial managers, administrative assistants and a specialist bookkeeper who underpin the strength of this department.
We are detail-oriented and check everything carefully, outlining important information you need to know, which ensures your investment is being maximised to its potential. Our clients enjoy the peace of mind that comes with knowing they have highly experienced, friendly and contactable commercial specialists looking after their property.
Why not contact one of our friendly professional team today on (02) 9790 0377 to discuss your commercial property requirements.
W.T. Newey & Co. – Nothing beats experience.